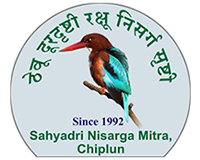 We are pleased to announce that 2016-17 completes 25 years of SNM's (Sahyadri Nisarga Mitra's) establishment. Over the last 24 years, SNM has substantially contributed to biodiversity conservation in the Konkan region through its participatory action projects. SNM would not have achieved these milestones without support from its volunteers, members, donors and well-wishers.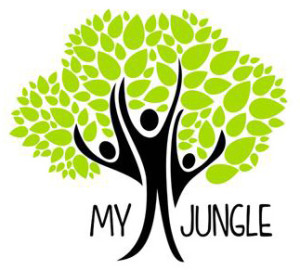 We write to seek your support for the 'My Jungle' project, one of our flagship projects. This project aims to protect the native flora and fauna in Konkan through a network of citizen concerned about rapid destruction of nature. The network of citizen will protect patches of forests spread across Konkan region.
SNM proposes to implement the 'My Jungle' concept across entire Konkan region to instill the sense of conservation among the people at large. Such protected patches of forests will be open to all nature lovers. People will be expected to shoulder the responsibility of conservation, monitoring and documentation. This would attach us back to the forests. Think these forests as living laboratories to connect people to the nature. Local people will also be engaged in conservation activities through SNM's principle of 'Livelihood Through Nature Conservation'.
57 acres land:
near Chiplun
Priced at:
Rs. 30 lakhs
Already raised:
Rs. 15 lakhs
Need more:
Rs. 15 lakhs
The pilot of 'My Jungle' will be developed on an area of land under SNM's ownership. As of now, we are in the process of purchasing such land, which measures 57 acres in a village 33 kilometers away from Chiplun. This land is situated on the western fringes of the Sahyadri mountains and is priced at Rs. 30,00,000 (Rupees Thirty Lakhs). We are happy to inform you that SNM has already raised Rs. 15,00,000 (Rupees Fifteen Lakhs) through donations. Now, we need to raise remaining Rs. 15,00,000 (Rupees Fifteen Lakhs) within a period of one month.
In order to purchase this land, we are seeking contributions to the tune of Rs. 50,000/- (Rupees Fifty Thousand) from individual and institutional donors for protection of an acre of land. Note that purchase of a suitable area of land housing the representative flora and fauna of the Sahyadri and Konkan region is the first and most important step in this project. We request you to donate generously so that, together, we may be able to get this project off to a running start.
You may donate in two ways.
(1) Donate Rs. 50,000/- (Rupees Fifty Thousand) to 'My Jungle Project' of SNM and become member of this unique project. The donations will be tax exempt under section 80G of the Income Tax, or
(2) Lend Rs. 50,001/- (Rupees Fifty Thousand and One) or more to SNM for a minimum period of one year as an interest-free loan.
In the last one year, several individuals have shown a keen interest in this project. We are confident that the purchase of the above-mentioned land will boost much-needed conservation in the area. Therefore, please consider becoming active members in this ambitious and noble quest.
We, at SNM, are always highly grateful for your support and hope you will contribute generously toward the 'My Jungle' project. We also request you to share this appeal with your friends and relatives. Contributions are welcome from within and outside India.